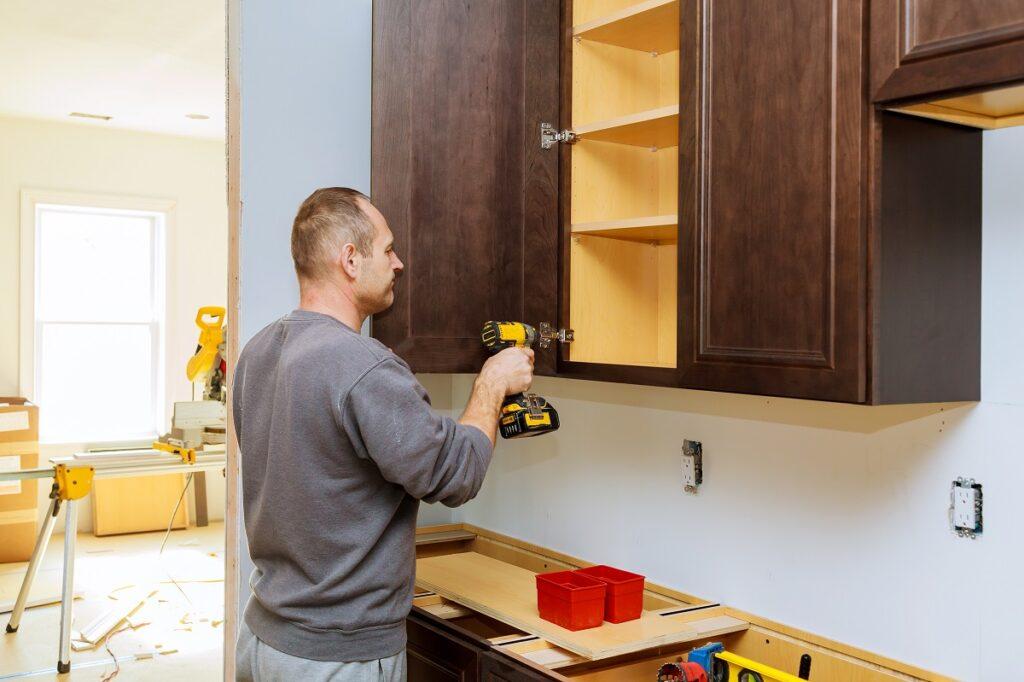 Are you dreaming of a kitchen makeover that combines functionality and style? Look no further than Sardar Cabinets in Stockton, CA. In this blog, we'll explore how Sardar Cabinets can transform your kitchen into a space that's not only aesthetically pleasing but also highly functional. Whether you're a culinary enthusiast or just someone who enjoys spending time in the kitchen, Sardar Cabinets has something for everyone.
Why Choose Sardar Cabinets?
Quality Craftsmanship
When it comes to upgrading your kitchen, quality matters. Sardar Cabinets takes pride in its craftsmanship. Each cabinet is carefully designed and built to withstand the test of time. Made from the finest materials, these cabinets are not only durable but also elegant.
Customization Options
One size does not fit all when it comes to kitchen cabinets. Sardar Cabinets understands this, and that's why they offer a wide range of customization options. You can choose from different styles, colors, and finishes to match your kitchen's unique personality. Whether you prefer a classic look or a modern vibe, Sardar Cabinets has got you covered.
Functional Design
Sardar Cabinets not only focuses on aesthetics but also on functionality. Their cabinets are designed with your needs in mind. With clever storage solutions and ergonomic designs, these cabinets make your kitchen work for you. Say goodbye to cluttered countertops and hello to a well-organized cooking space.
The Sardar Cabinets Experience
Free Consultation
Getting started with Sardar Cabinets is easy. They offer a free consultation where their experts will assess your kitchen and discuss your vision. This initial step ensures that you get cabinets that not only look good but also align with your practical needs.
Professional Installation
Once you've chosen your custom cabinets, Sardar Cabinets provides professional installation services. Their team of experienced installers ensures that your cabinets are fitted seamlessly, giving your kitchen a polished look.
Competitive Pricing
Quality doesn't have to come at a premium. Sardar Cabinets offers competitive pricing, making it affordable for homeowners in Stockton, CA, to elevate their kitchens. You can have the kitchen of your dreams without breaking the bank.
What Customers Say
"Sardar Cabinets transformed my kitchen into a chef's paradise. The customized cabinets have made cooking a joy, and the quality is exceptional." – Sarah M.
"I was amazed by the variety of design options available at Sardar Cabinets. I found the perfect match for my kitchen's theme, and the installation was hassle-free." – John D.
"Sardar Cabinets not only improved the aesthetics of my kitchen but also added valuable storage space. I couldn't be happier with the results." – Lisa S.
Conclusion
Upgrading your kitchen with Sardar Cabinets in Stockton, CA, is a decision you won't regret. Their commitment to quality, customization options, and functional design make them the ideal choice for homeowners seeking to enhance their kitchen spaces. With a free consultation, professional installation, and competitive pricing, Sardar Cabinets makes it easy to turn your kitchen dreams into reality. Say goodbye to outdated cabinets and hello to a kitchen that reflects your style and meets your needs.