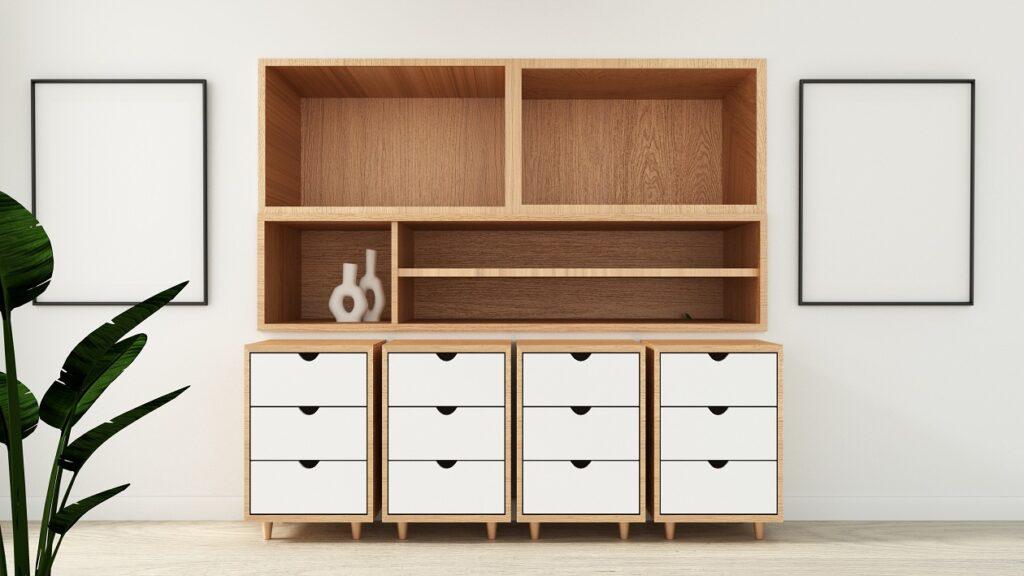 Transform Your Home with Sardar Cabinets Exquisite Collection
In the world of furniture, choosing the perfect piece to complement your home's decor can be a daunting task. When it comes to a significant investment like a white oak armoire, the decision becomes even more critical. Your choice not only affects the aesthetics of your space but also its functionality and longevity. This comprehensive guide will help you navigate the world of white oak armoires, especially in Stockton, USA, and introduce you to Sardar Cabinets, your go-to destination for quality and style.
Introduction: The Elegance of White Oak Armoires
A white oak armoire is more than just a piece of furniture; it's a statement of timeless elegance and craftsmanship. The rich history and natural beauty of white oak wood make it a popular choice among homeowners and interior designers alike. Its durability, unique grain patterns, and ability to withstand the test of time make it an excellent investment for your home.
In this article, we will explore the world of white oak armoires, with a focus on Stockton, USA, and the exceptional offerings of Sardar Cabinets. Whether you're looking for a classic piece to complete your bedroom or a functional storage solution for your living room, we have you covered.
The Beauty of White Oak: A Closer Look
Understanding White Oak Wood
White oak (Quercus alba) is a hardwood native to North America. It is renowned for its distinctive appearance, characterized by a pale, light-gray hue with subtle streaks of brown. The wood's prominent grain pattern adds depth and character to any piece crafted from it.
Durability and Longevity
One of the most significant advantages of white oak is its durability. It is exceptionally resistant to moisture, decay, and insect infestations, making it an ideal choice for furniture that can last for generations. This longevity is particularly important when investing in a piece like an armoire.
Versatility in Design
White oak's versatility allows it to adapt to various design styles, from traditional to modern. Whether you prefer a sleek, minimalist look or intricate carvings and details, white oak can be crafted to meet your aesthetic preferences.
Finding the Perfect White Oak Armoire in Stockton, USA
Consider Your Space
Before you begin your search for the ideal white oak armoire, it's essential to consider the available space in your home. Measure the area where you plan to place the armoire, taking into account any doors, windows, or other obstacles. This will help you choose the right size and design that fits seamlessly into your room.
Define Your Purpose
Armoires serve various functions, from clothing storage to housing entertainment equipment. Define the primary purpose of your armoire to narrow down your options. For instance, if you need a wardrobe, look for armoires with ample hanging space and drawers. If it's for entertainment, choose one with compartments for media devices.
Assess Your Style
Your white oak armoire should complement your existing decor and reflect your personal style. Consider the design elements, such as hardware, handles, and finishes, that align with your taste. Whether you prefer a rustic, distressed look or a polished, contemporary finish, there's a white oak armoire to suit your preferences.
Quality Matters
Investing in a high-quality white oak armoire ensures longevity and satisfaction. Look for reputable manufacturers and retailers in Stockton, USA, like Sardar Cabinets, known for their craftsmanship and commitment to excellence. Quality construction and attention to detail are crucial factors to consider.
Sardar Cabinets: Your Trusted Source for White Oak Armoires
A Legacy of Craftsmanship
Sardar Cabinets has been a trusted name in the furniture industry for over three decades. With a commitment to quality and customer satisfaction, they have earned a reputation for crafting exquisite white oak armoires that stand the test of time.
Extensive Selection
At Sardar Cabinets, you'll find a diverse range of white oak armoires to suit every need and style. From classic designs with intricate carvings to sleek, contemporary pieces, their collection caters to a wide range of preferences.
Customization Options
Sardar Cabinets understands that every home is unique, and they offer customization options to ensure your armoire fits perfectly into your space. You can choose the wood finish, hardware, and other details to create a truly personalized piece.
Superior Quality
Quality is at the heart of everything Sardar Cabinets does. Their white oak armoires are crafted with precision and care, using the finest materials. Each piece undergoes rigorous quality control to ensure it meets the highest standards.
Conclusion: Elevate Your Home with a White Oak Armoire from Sardar Cabinets
In conclusion, choosing a white oak armoire in Stockton, USA, is a decision that should not be taken lightly. The elegance, durability, and versatility of white oak wood make it an excellent choice for your home. When it comes to quality and craftsmanship, Sardar Cabinets stands as a beacon of excellence in the industry.
Transform your living space with a piece that combines both functionality and beauty. Visit Sardar Cabinets today to explore their extensive collection of white oak armoires and discover how you can elevate your home's decor. Don't settle for ordinary; choose the extraordinary with Sardar Cabinets.
Thank you for reading our comprehensive guide on white oak armoires. We hope you found it informative and inspiring. Visit Sardar Cabinets and make your dream of owning the perfect white oak armoire a reality.