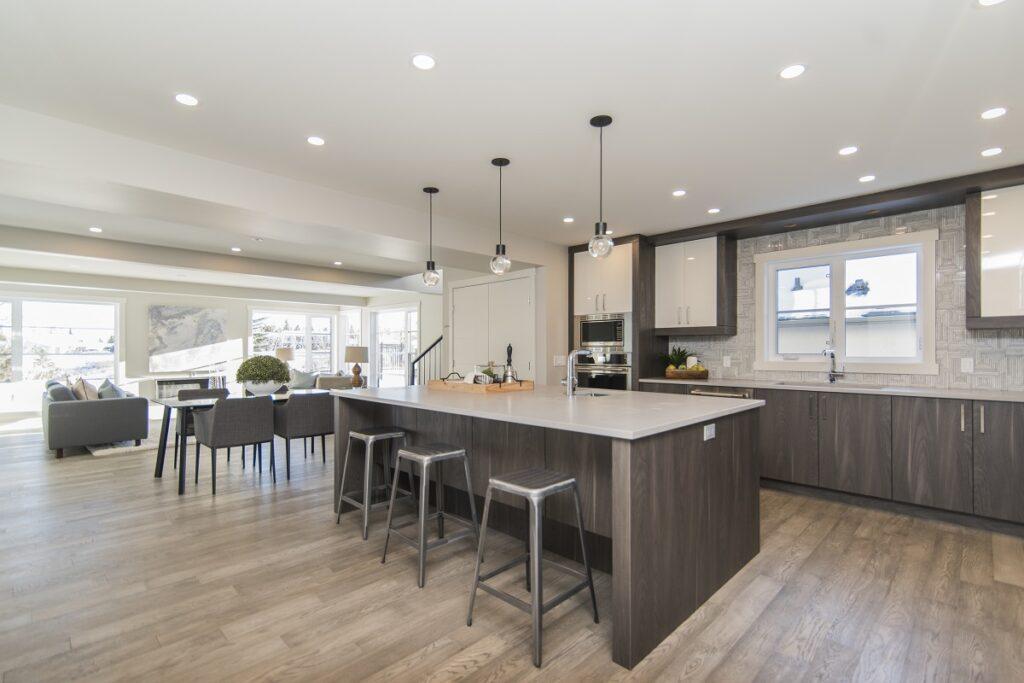 Are you in Stockton, California, on the hunt for the finest custom kitchen cabinets to elevate the heart of your home? Look no further! Sardar Cabinets brings you the best selection of custom kitchen cabinets in Stockton. In this blog, we'll explore the world of custom kitchen cabinets, and why Sardar Cabinets is your ultimate choice for creating a dream kitchen. Let's dive right in!
Why Choose Custom Kitchen Cabinets
Your kitchen is more than just a place to cook; it's the heart of your home. It's where you gather with family and friends, share stories, and create memories. The importance of a functional and beautiful kitchen cannot be overstated. Custom kitchen cabinets offer a myriad of benefits:
1. Personalization
Custom kitchen cabinets allow you to express your unique style. From the choice of wood to the cabinet design and finish, you have complete control over the look and feel of your kitchen.
2. Optimal Space Utilization
Unlike stock cabinets, custom cabinets are tailored to fit your kitchen's exact dimensions, ensuring every inch of space is maximized for storage and functionality.
3. Quality Craftsmanship
Sardar Cabinets takes pride in delivering top-quality cabinets that are built to last. Our skilled artisans pay meticulous attention to detail, resulting in cabinets that are not only aesthetically pleasing but also durable.
4. Enhanced Functionality
Custom cabinets are designed to meet your specific storage needs, making your kitchen more efficient. You can have specialized drawers, pull-out shelves, and other features that make your daily life easier.
5. Increased Home Value
Investing in custom kitchen cabinets can significantly boost the resale value of your home. Potential buyers are often willing to pay more for a well-designed and fully customized kitchen.
Sardar Cabinets: Your Ultimate Choice
Sardar Cabinets is the leading destination for custom kitchen cabinets in Stockton, CA. Here's why you should choose us:
1. Unparalleled Craftsmanship
Our cabinets are a testament to quality craftsmanship. We source the finest materials and use cutting-edge techniques to create cabinets that stand the test of time. With Sardar Cabinets, you're not just buying cabinets; you're investing in your home's future.
2. Endless Design Possibilities
We believe that your kitchen should reflect your unique taste. At Sardar Cabinets, we offer a wide range of styles, wood types, and finishes, ensuring that your custom kitchen cabinets are a perfect match for your vision.
3. Eco-Friendly Practices
We care about the environment. Our cabinets are crafted using sustainable practices, and we make every effort to reduce our carbon footprint. With Sardar Cabinets, you can have a beautiful kitchen that's also eco-conscious.
4. Stellar Customer Service
Your journey with Sardar Cabinets begins with exceptional customer service. Our team is dedicated to understanding your needs and helping you make informed decisions. We'll guide you through the entire process, from design to installation.
5. Affordable Pricing
We believe that quality shouldn't break the bank. Sardar Cabinets offers competitive pricing without compromising on the excellence of our products. We aim to make your dream kitchen a reality without emptying your wallet.
Conclusion
When it comes to the best custom kitchen cabinets in Stockton, CA, Sardar Cabinets is your go-to choice. Our commitment to quality, sustainability, and affordability sets us apart from the rest. We're ready to transform your kitchen into a masterpiece that reflects your unique style and personality. Get in touch with Sardar Cabinets today, and let's begin the journey to your dream kitchen!